Summer activities
The beautiful Alpstein mountain area is the perfect choice for pleasant hikes. You can leave your rucksack at home and enjoy a break and some local specialities at one of more than 20 restaurants spread along the walking paths. Why not cool down after your hike at the family-friendly outdoor pool? Bike tours are also very popular in the hilly countryside of Appenzell. Ask at reception if you would like to borrow a bicycle.
Various Events
Exciting events for all those interested in culture, sport or fun take place regularly in Appenzell.
Appenzeller Holiday Card
If you stay in Hotel Hecht for 3 or more nights you are entitled to a free Appenzell holiday card. With this card you can take advantage of many price reductions and free entry. You are also entitiled to free use of public transport within Appenzell, including three cable cars, whatsmore you gain free entrance to all the museums in Appenzell.
Winter activities
Wander through the picturesque village centre of Appenzell and discover many unique shops and boutiques, selling an interesting selection of local produce and originally designed merchandise. The Art museums and the Appenzell museum (culture and history) are definitely worth a visit. Would you like to see how the flavoursome Appenzeller® cheese is produced? Then you can visit the cheese dairy exhibition in nearby Stein (only 15 minutes by car).
Our sauna haven in Partner Hotel Säntis 
Take time to breathe deeply and enjoy the moment with comforting warmth, then a refreshing cool down to restore your energy for an all-round feel-good effect.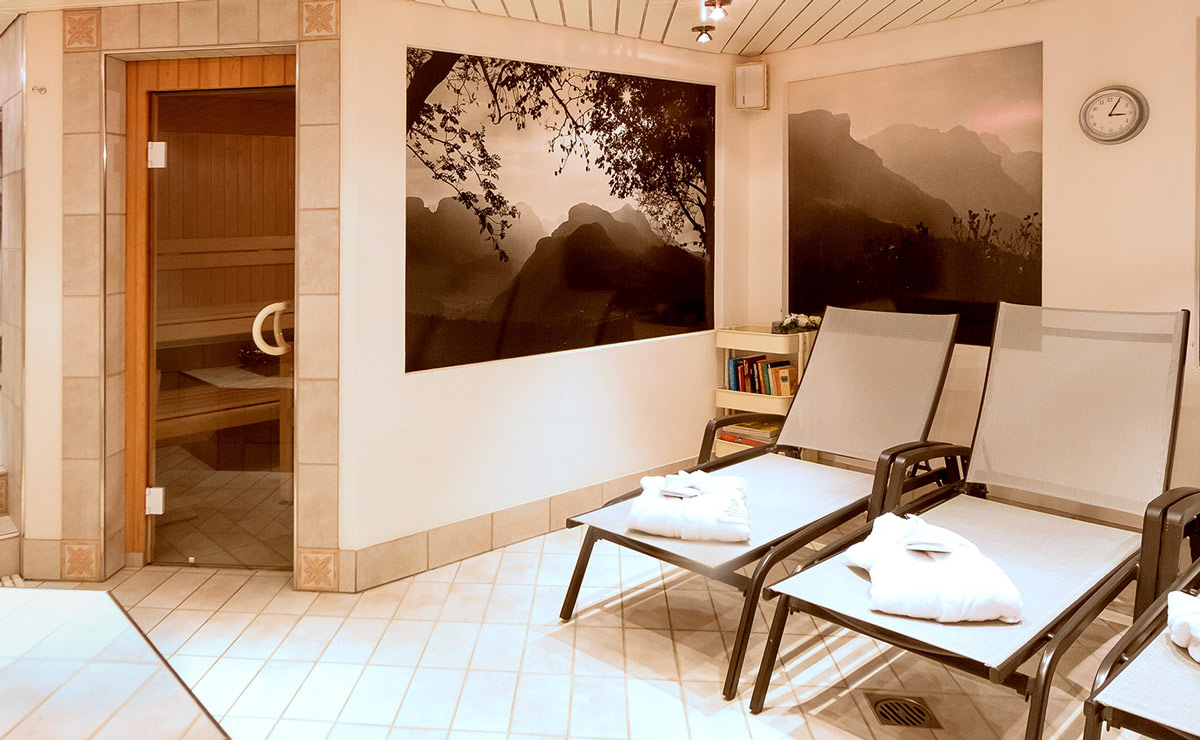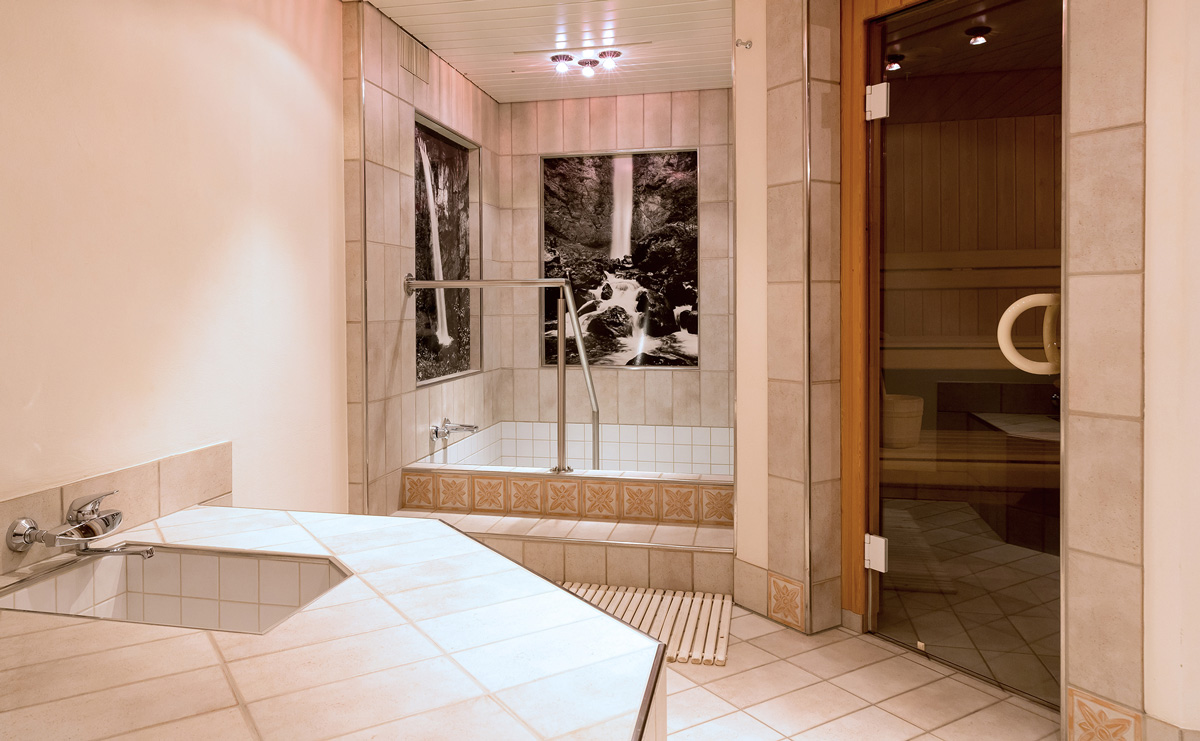 Our relaxation space
As well as a sauna we have a multi-sensory shower, a deep immersion bath and loungers to relax on. For an extra charge you can use our solarium and if you wish, our reception could also arrange a massage for you.
Opening Times
Please let us know if you would like to use our sauna in the basement between 07:30 and 21:00.
External visitors may use our sauna for a fee. Please contact our reception team to reserve.