Be it a wedding, a birthday party or a company event: we are happy to organise your function on our premises. We welcome groups from 10 up to 280 people, and kindly ask you to reserve in advance, as Hotel Hecht does not accommodate a public restaurant. Would you like to dine à la carte in elegant surroundings? We are happy to reserve a table for you in our partner hotel, Romantik Hotel Säntis, where a plentiful choice of dishes awaits you.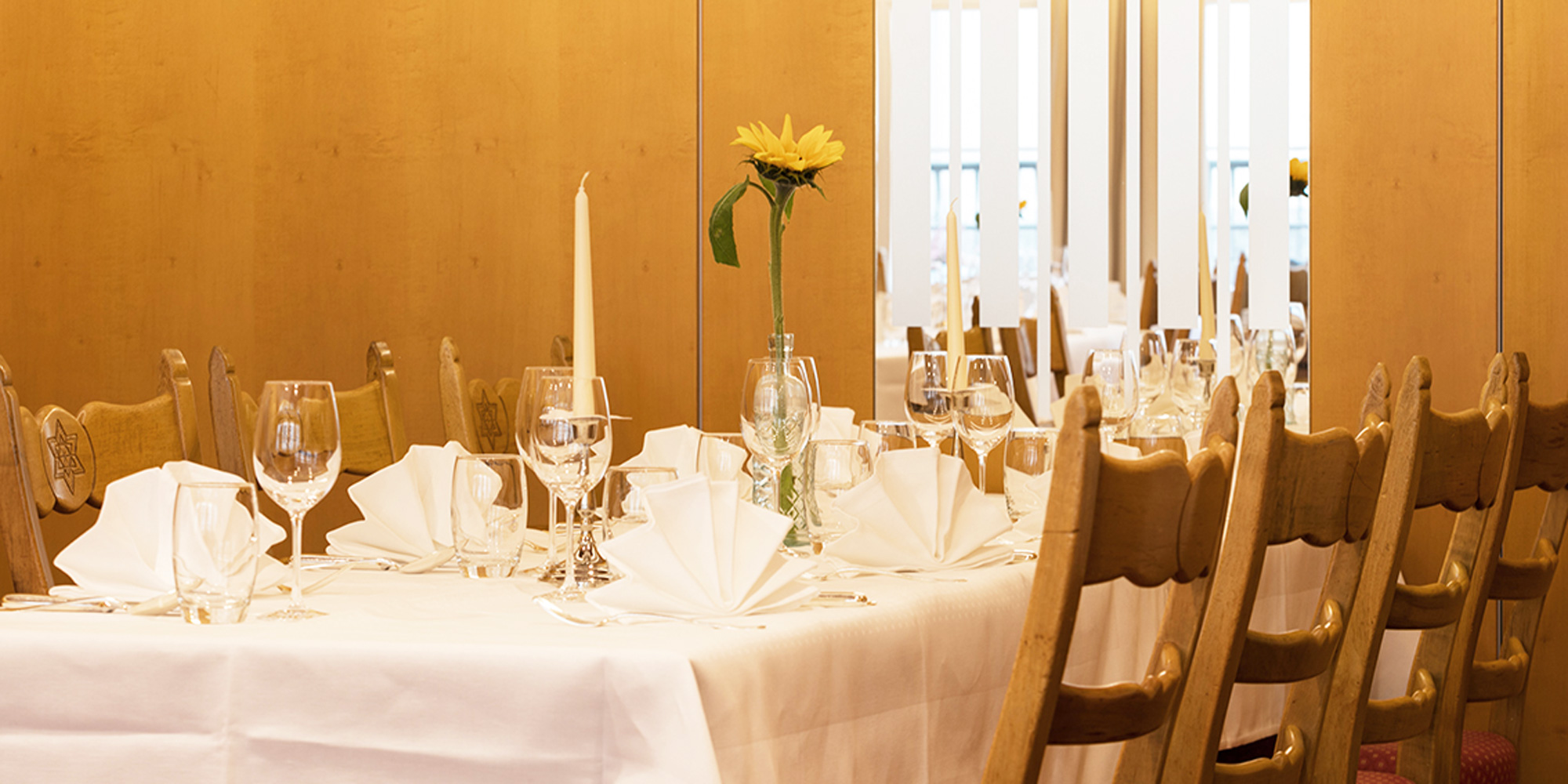 Our premises
Our two spacious and bright ballrooms 'Fähnern' and 'Kamor' can be used separately or in combination. Used independently, they offer space for up to 80 and 120 people respectively. The homely atmosphere of the 'Alpsteinstube' is ideal for smaller functions of up to 40 people. Additionally, the 'Alpsteinstube' can be connected to 'Kamor,' thereby providing an even larger space. When all rooms are conjoined, the first floor therefore offers space for up to 280 guests.
Would you like to hold your function at Hotel Hecht?
Contact us via the form below:
Vouchers
Would you like to offer your loved ones a surprise gift? For birthdays, weddings, anniversaries or just because?
Give the very best gift of unforgettable moments spent in Hotel Hecht in the heart of Appenzell.